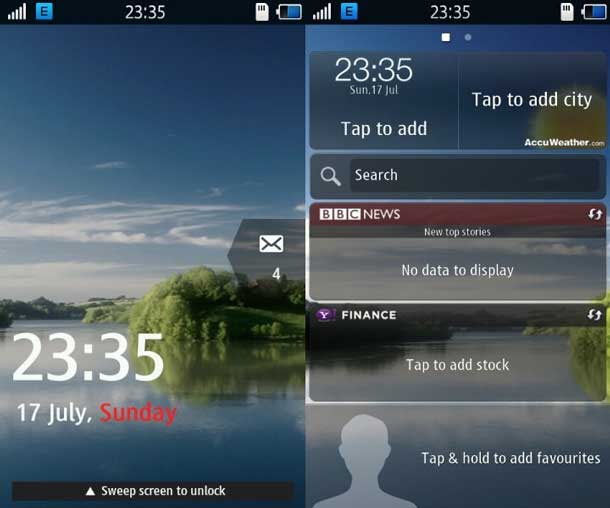 samsung wave2 GT-S8530 ကို Bada 2.0 တင္ခ်င္ပါတယ္ဆိုတဲ႔ ကိုေက်ာ္စြာနဲ႔အတူးအားလုံးအဆင္ေျပဖို႔
ျပန္တင္ေပးလိုက္ပါတယ္ဗ်ာ နည္းနည္းၾကာသြားတာကိုနားလည္ေပးပါ..ကဲအရင္ဆုံးေအာက္မွာေဒါင္းပါ
ၿပီးရင္ ေဒါင္းထားတာကို Folder တစ္ခုထဲမွာ အကုန္ထည့္ထားလိုက္ပါ ၿပီးရင္ Zip ေတြကိုျပန္ေျဖလိုက္ပါ
ၿပီးရင္ PC မွာ Driver တင္ထားပါ.. Driver လည္းသိၿပီဆိုရင္ ဖုန္းကိုပိတ္လိုက္ပါ ဖုန္းကိုပိတ္ၿပီးရင္
Vol Down + Home + Power နဲ႔ Download Mode ကို ၀င္လိုက္ပါ Vol Up ကိုထပ္ႏွိပ္ေပးပါ..
ၿပီးရင္ ေဒါင္းလို႔ရလာတဲ႔ MultiLoader_V5.65.ZIP ကိုျပန္ေျဖလို႔ရတဲ႔ MultiLoader_V5.65.exe ကို PC မွာ
Run ပါ...MultiLoader_V5.65 ရဲ႕ Control Box ရဲ႕ေအာက္မွာ LSI ကို ေရြးေပးပါ..Boot Change ရဲ႕ေရွ႕မွာ
အမွန္ျခစ္ထည့္ေပးပါ..ၿပီးရင္ FullDownload ရဲ႕ေရွ႕မွာ အမွန္ျခစ္ထည့္ေပးပါ....Boot ကိုႏွိပ္ၿပီးေတာ့
samsung wave2 GT-S8530 bada firmware.zip ကိုျပန္ေျဖလို႔ရတဲ႔ Folder ထဲက BOOTFILES ဆိုတာကို
Folder လိုက္ေရြးေပးလိုက္ပါ...ၿပီးရင္ Zip ကိုျပန္ေျဖလို႔ရလာတဲ႔ Folder ထဲက ေနၿပီးက်န္တာေတြကိုေရြးပါ..
Click AMSS and select "amss.bin" file.
Click APPS and select "apps_compressed.bin".
Click RSRC1 and select "Rsrc_S8530_Open_Europe_Common.rc1".
Click RSRC2 and select "Rsrc2_S8530(Mid).rc2".
Click FACTORY FS and select "FactoryFs_S8530_Open_Europe_Common.ffs".
Click CSC and select "CSC_S8530_Open_Europe_Common_OXA_KH3.csc".
Click SHP button and select "ShpApp.app".
တို႔ကိုေရြးေပးပါ ေရြးေပးၿပီးရင္ က်န္တဲ႔
FOTA, TUNE, ETC, PFS unchanged
တို႔ကိုဒီအတိုင္းထားလိုက္ပါ
ၿပီးရင္ MultiLoader ကေနၿပီးေတာ့ဖုန္းကိုတြဲထားတဲ႔ Post ကိုရွာပါလိမ္႔မယ္ သိၿပီဆိုရင္ Download ကိုႏွ

ိပ္ပါ..
Firmware ကို ျပန္တင္ေနတာကိုၾကည့္ေနလိုက္ပါ...Complete ျဖစ္သြားၿပီဆိုရင္ ဖုန္းကို PC

နဲ႔တြဲထားတာကို
ျပန္ျဖဳတ္လိုက္ပါ...ဖုန္းက Reset က်သြားပါလိမ္႔မယ္..ျပန္တက္လာရင္ေတာ့ ဖုန္းက Bada 2.0

နဲ႔လန္းေနပါၿပီ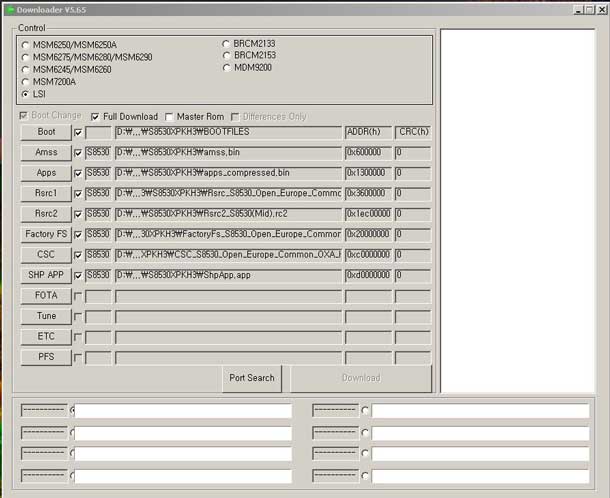 As this is not the Official Bada 2.0, there are some bugs as is to be expected. After Flashing your device you need to change some setting to avoid some hiccups in the user experience. To avoid some of these problems, you just have to follow these few steps:
Go to PreConfig by pressing *#5239870*# on your phone's keypad.

Select "Pre Config".

Password is *#27236*#.

And select "DBT".

Now your phone will restart again.

After restarting this is the last step you must do: dial *#33284*# and select debug level to "low".

Your phone will restart again and maybe the language is changed too. Change the language back to English and your are done.Congratulations, you have now successfully installed Bada 2.o operating system on your Wave II mobile phone.


Default Team ကိုေျပာင္းခ်င္တယ္ဆိုရင္ေတာ့ ေအာက္မွာေလ႔လာလိုက္ပါဗ

်ာ
First of all, download the themes you like for your phone. Make sure the extension is ".smt". A simple google search will land you 10′s of themes for Bada 2.0.
Download S

Tune

Connect your phone with your PC in Kies mode (Kies is necessary for Drivers, otherwise your computer will not recognise your phone).
Now start STune and select Samsung Mobile USB Modem.
Select Browser Tab.
Now select AppEx, it will expand like a tree.
Select User > Theme > Download. See the image below
Now Drag ".smt" file to the RHS of the Stune (under Files section).
Unplug the device and go to Settings > Display > Theme.
You will see new themes that you just added, apply the desired theme and enjoy.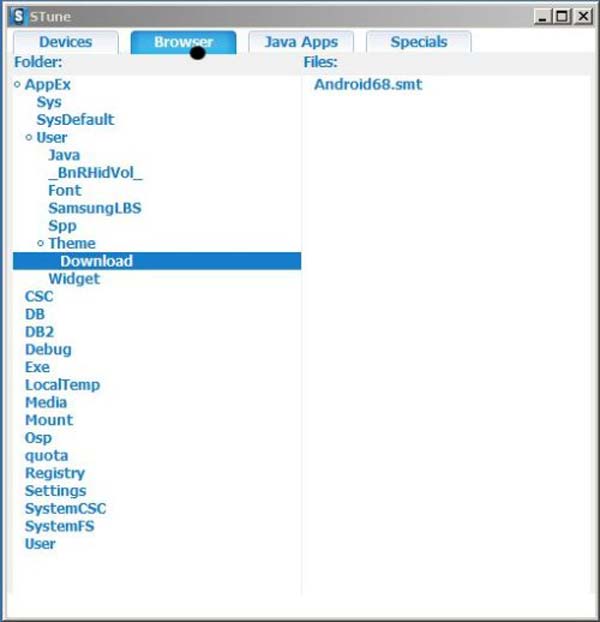 Let us know how it went. If you face any problems, don't hesitate to let us know in the comments below.
အားလုံးအဆင္ေျပၾကပါေစဗ်ာ.......
မင္းမင္း